---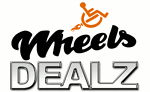 The  RV experience just got even better

Product  Description
Holds up to 125 9" plates
Can hold paper, plastic, or foam plates
Mounts under a cabinet or shelf
Easy to refill






PAYMENT:  We ask  that payment is made as soon as possible. We will not ship out an  order until it has been paid for. Method of payment that we accept is  all forms through Paypal.  
SHIPPING:  We ship to  all states and we will ship internationally but you will have to  contact us about the cost of shipping first for international. Unless  your order is a large quantity all orders go by USPS. Orders are  shipped in bubble mailers to protect contents. We list what we have  in stock. Some times errors are made and an item sells and we don't  have it in stock. If this happens we will let you know and it might  be a day later shipping out but most of the time not longer than  that.  
RETURNS:  If the  product we shipped you was defective, damaged, or the wrong product  from which you ordered, we will be happy to fix this at our expense.  If you ordered the wrong item then we will still refund or replace  with the correct item but you will need to pay to have the wrong item  shipped back. Once we have received the returned product then we will  issue a refund via Paypal. Please contact us first before sending  back an order so we know what is going on when we get it.  
CONTACT:  Ebay  prefers that contact between seller and buyer is done on Ebay  directly. We reply to messages no later than 12 hours but most of the  time within an hour.